How It Works
HOW IT WORKS!
SIMPLE - WE DO EVERYTHING FOR YOU!
Circle Represents Your "CORE" Business Foundation!
(this is where Restaurants make most their "non-tourist" money!)


Step 1:
We help you SELECT the QUANTITY and "BEST" Birthday Groups to Invite within this circle.
Then…
We Purchase and Screen them from 5 different sources of PUBLIC RECORD DATA which includes NEW MOVERS INTO YOUR AREA!
Step 2:
We customize a suggested HIGH ROI birthday mailer for your particular business!
Using your photos or our stock designs
Then e-mail it to you for approval or changes



Step 3:
We mail them for you!
At just the right time…automatically every month!
You just take care of all the EXTRA business!
Step 4: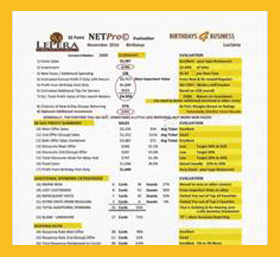 We will Track your Sales, Gross Net Profit, Customer Types, Customer Satisfaction, Additional Tips, Server Ratings, and much more with our Revolutionary NetPro™ Tracking System. Each Birthday mailer has our
One-of-a-Kind Data tracking Card attached to it. Simply send us those wallet-sized Cards that your customers redeem with attached Sales Tickets once a month to compile this very valuable data. We do it all for you, then e-mail you a report each month! It's that Simple! We also provide a Simple, Short Instructional Video and Info for Server Training

IMPORTANT: This method is utilized so your customer does not have to take another step to go on-line or in-house to fill out any information. Huge benefit to maximize response rates and gather the MOST data.

Step 5:
We also Create an Xcel Mailing and E-mail Data base with your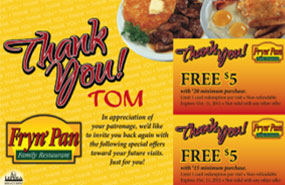 NETPro™ Report for future Follow-up Marketing that we can do for you, or you can do yourself. We capture 100% of mailing addresses from Birthday Respondents and whatever % opt to share their e-mail address with you.