Why It Works
FIVE REASONS why it works with Every Restaurant Type: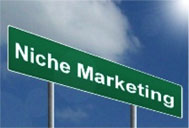 Reason 1: Recipient has all month to use the offers so works with EVERY Restaurant type!

Reason 2: According to the USPS...
93% of consumers enjoy getting birthday cards or holiday cards in the mail. Vs. Only... 22% enjoy getting advertising "Junk Mail"

Reason 3: Controlled vs Uncontrolled Discounting
Uncontrolled Discounting: This is a shotgun approach that is based strictly on the volume of people touched. There is no strategy behind it, thus the return on the investment is low and the quality of the potential leads/customers is low. These are UNCONTROLLED because you are giving unnecessary discounts to regular customers when you are trying to get NEW customers.

Some examples of uncontrolled discounting:

Saturation Coupons (mailings, newspaper, etc.)
Groupons



Controlled Discounting: This is a sniper approach, where you highly target a select group with your discount in a CONTROLLED fashion. BIRTHDAYS 4 BUSINESS "is controlled".

What makes this controlled?

Discounts ONCE a year
INDIVIDUALLY selected to New & Re-Newed Prospects in this Core Demographic Circle vs. Existing Customers Only (which are the only customers in-house birthday data bases work with)
Enhances IMAGE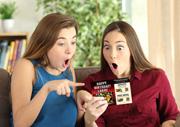 Reason 4: Personalized - Emotional Connection Stands Out!
Reason 5: Gets New Birthday Groups to try your place out vs where they were going to go for their Birthday!