Why Us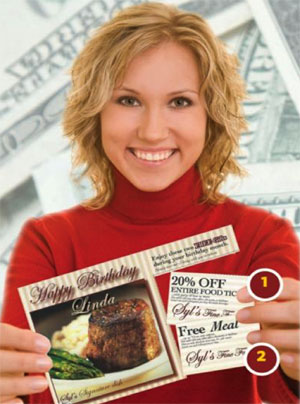 WE DO IT ALL FOR YOU!
OUR PROGRAM HAS PROVEN TO GROW SOME RESTAURANTS' OVERALL ANNUAL SALES 5% TO 25%!
Our Proprietary One-of-a-Kind 32 Point Tracking System is unlike anything else on the market. Therefore, we will do an Initial Extensive NetPro™ Evaluation with you personally after your first months' trial, to understand how to evaluate and compare the results.
We GUARANTEE you to yield a Higher Return on Investment for New and Re-Newed Faces Responding than any other form of OUTSIDE ADVERTISING or give you 110% of the difference! Requirement: Must be able to verify sales are not from your existing Regular customers using our NetPro™ Tracking System Formulas to Accurately Compare – Ask for details.


We not only bring new customers to your door, we follow up with them automatically with our partnering company FanCONNECT. Customizable methods include E-mails, Facebook, Mobile Marketing, and Wi-Fi auto intelligence. We can also create and/or build an In-House Customer list automatically for you. This will become invaluable to reach out, incentivize, and remind customers to come back more often.